Whilst set in an alternative timeline, in which the 1973 oil crisis is still ongoing, the game progresses through real towns and locations in the south-western United States including Lubbock, Seagraves, Seminole and Pecos in Texas and Roswell and Carlsbad in New Mexico. The game's final showdown takes place at Fort Davis, Texas, although the real Fort Davis National Historic Site, a surviving Indian Wars' military post, bears little resemblance to the high-walled compound depicted in the game.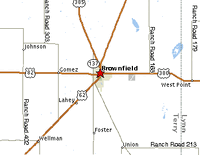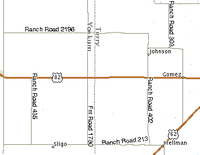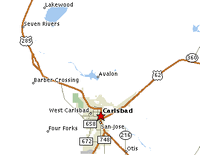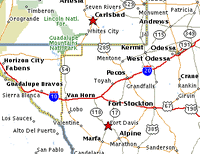 Source: The The Local Ditch Gaming Emporium.
Ad blocker interference detected!
Wikia is a free-to-use site that makes money from advertising. We have a modified experience for viewers using ad blockers

Wikia is not accessible if you've made further modifications. Remove the custom ad blocker rule(s) and the page will load as expected.